Short Sales May Be the Answer to Millions of Homes Still Underwater
The number of homeowners nationwide with negative equity "underwater" has been on the decline for a few years.  In 2015 the underwater borrower dropped by 31% or about 1.5 million borrowers.  At the end of 2015 there were 3.2 million underwater borrowers representing about 6.5% of all residential mortgages nationwide and while negative equity rates have improved overall nationally, the recovery has been imbalanced when it comes to house prices and geography, according to Black Knight Financial Services.  More than half of underwater homes were in the bottom 20% of homes by price in their respective markets.  Those 3.2 million underwater borrowers represent approximately 126 billion in first and second lien mortgage debt.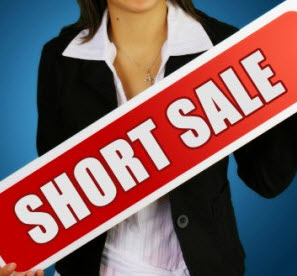 More than 820,000 underwater homeowners still owe over twice as much on their mortgages as their homes are worth, a reminder that some owners may not see positive equity in their homes in the foreseeable future.  6 million where still in negative equity which means they owe the bank more than their homes are worth.  A year ago, 8 million homeowners were underwater on their mortgages.
Overtime, negative equity can act as an anchor on a housing market, preventing underwater homeowners from listing their homes and re-entering the market.  It is more prevalent in less expensive areas that are affordable to first time buyers.  Without these homes available, many potential buyers are sidelined and unable to take advantage of mortgage rates that remain near historic lows according to the fourth quarter Zillow Negative Equity Report.
The use of a short sale may be the best way to get out from under an underwater home. If you are underwater call me or visit my website www.gilbertschumm.com to discuss this in detail.