Fed Says April Rate Hike is All But Off the Table
According to the minutes from the March Open Market Committee released last week the Federal Funds target rate will most likely remain at its current 0.25% to 0.50% range until at least the June Federal Open Market meeting according to DSNews.
"Concerns about the possible economic impact of financial turbulence early in the year motivated participants to err on the side of caution while considering the appropriate timing of the next rate increase" said Robert Denk, Assistant Vice President of Forecasting and Analysis of the National Association of Home Builders.  "Early indicators are that the US economic conditions have largely recovered from the sharp asset price movements of 2016, but the committee decided it would be prudent to wait for additional information to confirm this view.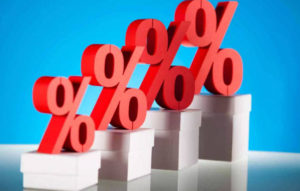 The notes from the March's meeting released last week indicate that the Federal Open Market Committee participants expect economic conditions to warrant to rate hikes in 2016, but as always, the decision will be driven by economic data according to Denk, if the recent economic gains are sustained in the next 2 months, a rate hike at the June Federal Open Market Committee meeting is a strong possibility.
With a possible rate hike coming in June if you are thinking of buying or refinancing a home now would be the time to act.