Changes to the Medical Cannabis Patient Registry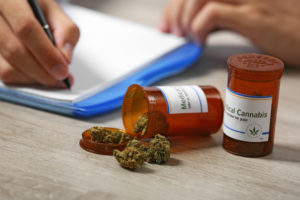 The Department of Public Health recently added more medical conditions for which patients may use medical cannabis.  Under the Compassionate Use of Medical Cannabis Medical Registry 77 Ill. Adm. Code 946 .
The amendment adds Post Traumatic Stress Disorder (PTSD), and terminal illnesses where the patient's life expectancy is 6 months or less to the list of authorized conditions.   The amendment also removed the requirement that the patient's physician must certify the "therapeutic or palliative benefit" of medical cannabis.  The physician only needs to confirm that the patient has a qualifying debilitating conditions.
Source: Illinois Bar Journal, Vol. 105 No.3